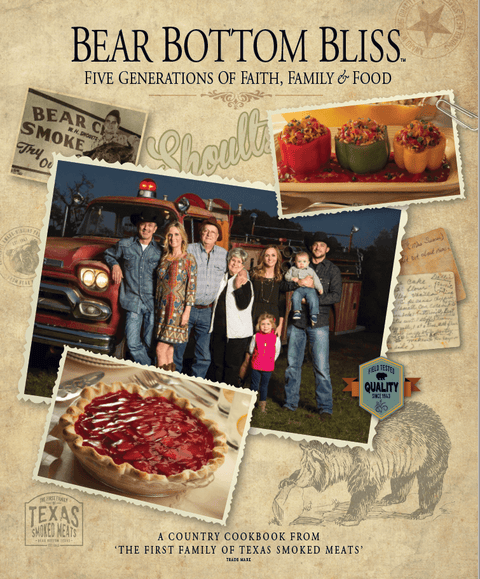 Bear Creek Smokehouse
Bear Bottom Bliss Cookbook
A family cookbook, over 70 years in the making! As Seen on The Rachael Ray Show!
This is NOT a cookbook with Smoked Meat recipes. (We can't give away all of our secrets!) It contains down-home, soothe your soul, easy to prepare recipes.
The Shoults family has dedicated their life to Food, Family, and Faith. This book encompasses that motto in a 200+ page "coffee table" style cookbook. Over 70 years worth of family recipes that have been handed down from generation to generation. The rich history of the area where Bear Creek Smokehouse is also an integral part of the story this cookbook tells.
This book includes an array of recipes that include soups, casual entertaining, and tons of desserts (to name a few!).

These make a great gift!